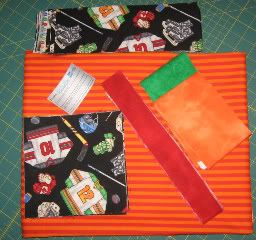 This quilt kit is from the
Quilts For Kids organization
. I'm sure you all have seen these kits buzzing around blog land....It's a wonderful program that gives quilts to sick children. I requested my kit last week. As you can see it's very bright and cheery!! :)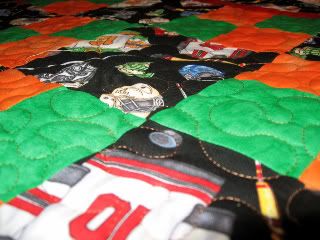 I put the top together and quilted it with an all over puzzle piece looking meander.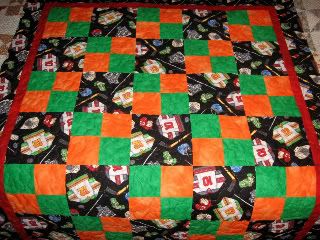 Here it is all washed and ready to send. They ask that you name the quilt.... I had hard time deciding on a name......(over thinking things again making something simple hard) LOL
I asked my daughter......she suggested...."Go Team Go" Ok sounds good.... the quilt has hockey fabric as the focus......"Go Team Go" it is!!! If you would like to request a kit go
here .
It's Friday.........Hope you all have a great weekend!
Happy Stitching
Shar